Daramic showcases separator innovations at the 2017 BCI Convention in Jacksonville, FL
May 3rd, 2017
Daramic showcases separator innovations at the BCI Convention & Power Mart Expo in Jacksonville, FL April 30- May 2, 2017
Charlotte, NC - Daramic, LLC (http://www.daramic .com), the world's leading manufacturer of high performance polyethylene (PE) battery separators for lead-acid batteries, showcased separator solutions at the annual BCI Convention & Power Mart Expo.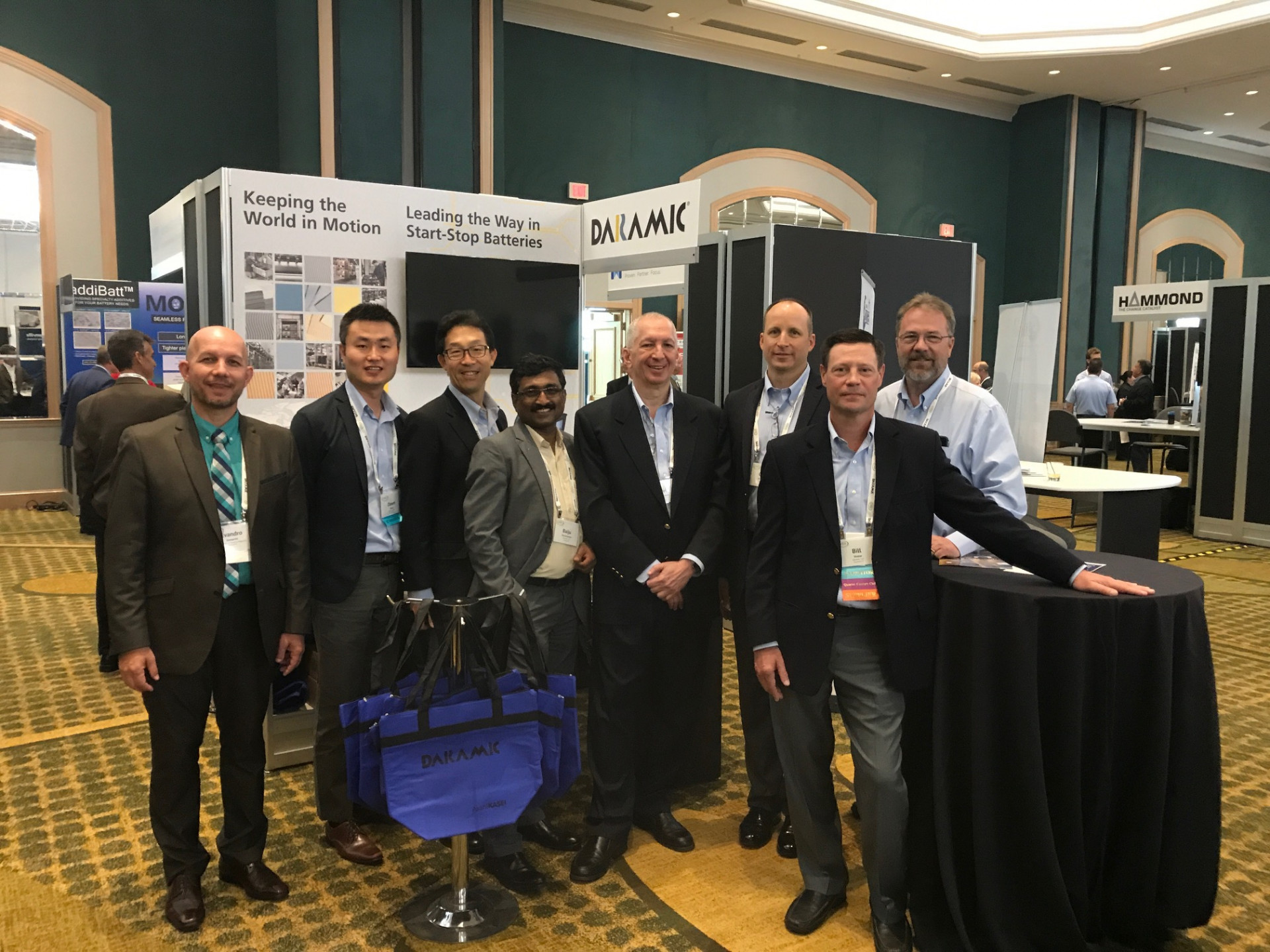 At the show, Daramic highlighted multiple separator innovations which support different applications including:
1. Start-Stop (Automotive) --> Solution: Daramic EFS & Daramic RipTide
2. SLI (Automotive) --> Solution: Duralife
3. Motive Power --> Solution: Daramic HiCharge
4. Deep Cycle (Golf Cart/NEV) --> Solution: Daramic HD and Daramic HD Plus
Each solution, addressing different customer needs, was well received. Tucker Roe, VP of Americas, said, "BCI allows us the opportunity to personally share with the lead-acid battery industry the important work the Daramic team has been doing over the past year. Additionally, the intimate setting allows us to completely focus on our customers' needs, so we can solve their problems with current solutions, while also setting the stage for future product developments. We accomplished these goals at this year's event." The three day conference featured presentations highlighting the state of the industry, trends, and new product developments. Exhibitors and delegates from North and South America were in attendance.
BCI Convention & Power Mart is North America's largest lead-acid battery tradeshow.
To learn more about the show, please visit: http://batterycouncil.org/
About Daramic, LLC
Daramic, LLC, an Asahi Kasei Group company, is the world's leading manufacturer of battery separators for automotive, industrial, and specialty applications where today they supply high performance polyethylene and phenolic resin battery separators into the lead-acid battery industry. As the inventor of polyethylene separator, Daramic has led the way in developing innovative technology for the global lead-acid battery industry over 85 years. See www.daramic.com