The Power of Daramic

For over 90 years, Daramic, LLC has led the way in developing new and innovative technology for the lead acid battery market. With headquarters in Charlotte, North Carolina, USA—Daramic is the global leader in supplying high performance polyethylene battery separators to the lead acid battery industry.

Daramic operates 8 manufacturing facilities and 7 sales office globally. Each facility is strategically located, ensuring continuity of supply, short lead times and fast service. In the USA, our Owensboro, Kentucky plant, serves North, Central and South America. Our facilities in Selestat, France and Norderstedt, Germany serve our European customers. Daramic serves the Asia/Pacific Region through our plants in Baddi, Gujarat, India, Tianjin and Xiangyang, China and Prachinburi, Thailand.
Daramic is also committed to delivering unsurpassed expertise in advanced separator technology. Three Center of Innovations in Owensboro, Kentucky, Selestat, France, and Gujarat, India serve as the central hubs for our scientists, industry experts and service technicians – all of whom have valuable industry-specific experience. Our team—combined with state-of-the-art product development, material analysis, pilot manufacturing and testing facilities—can serve as an extended resource for your technical team. Customizing products to meet specific needs, or providing assistance with field support, Daramic's Centers of Innovation are available to you.
Daramic is part of the Asahi Kasei Group, a diverse, innovation leader providing battery solutions across all major chemistries including lead-acid battery and lithium-ion.
Daramic – Keeping the World in Motion
Company History
1930
1972
1980
2000
2006
2008
2011
2012
2015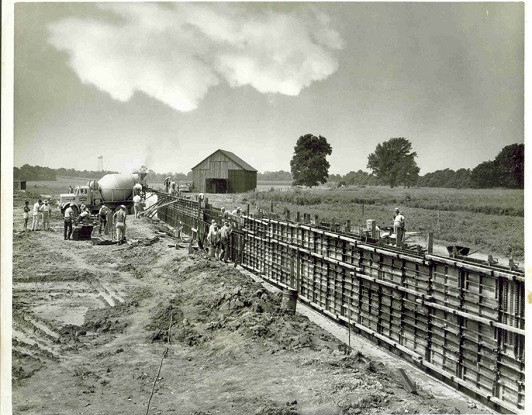 1930
Daramic established as Dewey & Almy Corporation, USA and develops rubber separators
1930_sm.jpg
1930
Daramic established as Dewey & Almy Corporation, USA and develops rubber separators
1972_sm.jpg
1972
Owensboro, Kentucky, USA plant expands to become the first location to invent & manufacture PE separators
1980_sm.jpg
1980
Manufacturing established in Norderstedt, Germany and Selestat, France
2000_sm.jpg
2000
Established footprint in Asia with opening of manufacturing plant in Prachinburi, Thailand

tia_1.png
2006
Daramic expands into China by forming a joint venture
2008_sm.jpg
2008
Bangalore, India plant is established through acquisition
2011_sm.jpg
2011
Daramic establishes a joint venture with Camel in China
2012_sm.jpg
2012
Daramic commences manufacturing operations in Baddi, India
AK HQ.jpg
2015
Asahi Kasei acquires Polypore International, LP, the parent company to Daramic and affiliates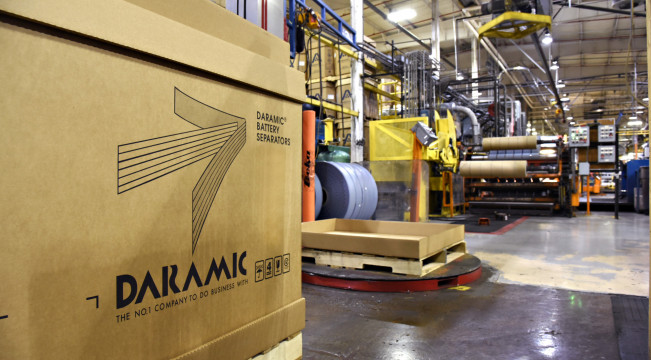 Production & Quality
Daramic operates 10 manufacturing facilities across three continents, which meets global production capacity, while providing flexibility to efficiently and effectively meet the needs of customers around the world. Consistent implementation of the three major manufacturing process steps is key to delivering quality across the globe.
Before products are shipped, several physical and chemical measurements are performed throughout the process. Annually, over 10,000 certificates of analysis are prepared, checked and sent to customers. More than 250 samples are produced annually to support our customer's product development, cost reduction initiatives or target new applications.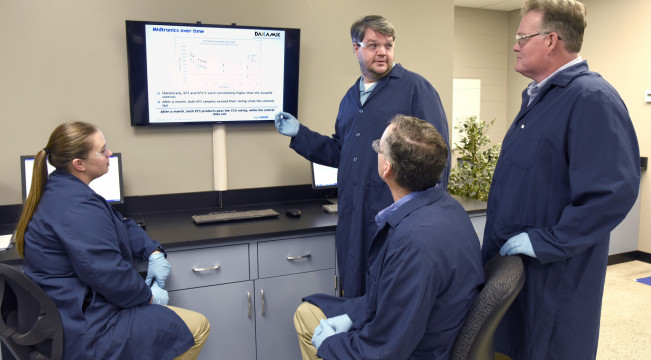 Careers
Our passion has always been to deliver leading-edge technology and value-added services by working closely with our customers. Now, after decades of steady growth, we're aggressively investing in the talent needed to support our global expansion.
This is a time of great opportunity for those eager to embrace the risks and rewards of rapid change. Daramic enjoys market leadership in the lead acid battery market, and is making great strides as it branches into hybrid and energy storage technology. More than any other time in our 85 year history, we have the resources to arm employees with the skills and tools they need to thrive.