Daramic Showcases Lead Acid Battery Separators at the 2018 BCI Convention in Tucson, AZ, USA
May 7th, 2018
Charlotte, NC - Daramic, LLC (http://www.daramic .com), the world's leading manufacturer of high performance polyethylene (PE) battery separators for lead-acid batteries, Daramic unveiled several new separator designs developed specifically for the start-stop (enhanced flooded batteries) and deep cycle batteries and engaged with the industry through multiple customer and partner meetings and booth expo at BCI Convention & Power Mart, which is North America's largest lead-acid battery tradeshow, in Tucson, AZ April 29- May 1, 2018. The three day conference featured presentations highlighting the state of the industry, trends, and new product developments.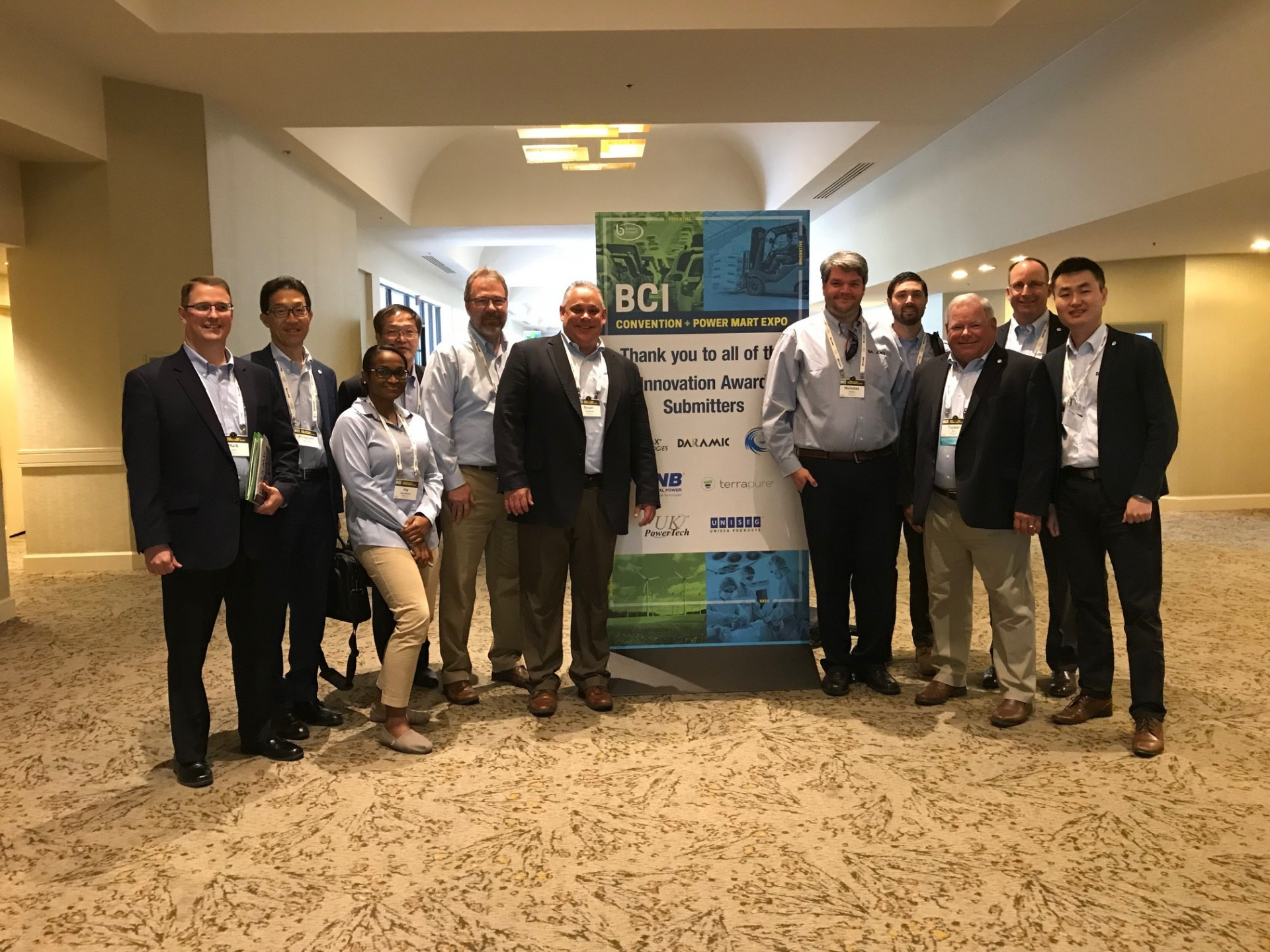 Featured in the
annual BCI 2018 annual year book
, Kevin Whear, VP of Technology, elaborated on Daramic Carbon Coated Separator Technology. Developed to support operations in partial state of charge, utilizing the separator as a carbon carrier, dynamic charge acceptance is improved. Whear says, "We propose to use the separator as a carrier for the carbon that will come in contact with the negative electrode. This is achieved by coating the side of the separator facing the negative electrode with a thin, porous layer of the effective carbon of choice. "Testing has confirmed at the cell and battery level that charge acceptance has been improved. In addition to the dynamic charge acceptance, special additives are employed to the separator to lower water loss, a noted side effect of adding carbon directly to the active material.

As the inventor of the polyethylene (PE) battery separator, Daramic is now reinventing its technology to help innovate lead acid battery technology. For the third consecutive year since it was initiated in 2016, Daramic was selected as a finalist for the Sally Breidegam Miksiewicz Innovation Award.
2016: DuraLife (commercially available) demonstrated reduced grid corrosion and enhancement of life for SLI batteries
2017: EFS and RipTide (commercially available) was developed to improve Enhanced Flooded Battery power and acid stratification
2018: Daramic Carbon Coated Separator Technology (in development) showcases the separators ability to further improve dynamic charge acceptance for start-stop, motive power and renewable energy applications, while avoiding the negative side effects, like waterloss, found in other carbon based solutions.
Daramic's clear innovation leadership shows its willingness to support technical advancement of lead acid battery technology.
To learn more about the show, please visit: http://batterycouncil.org/
About Daramic, LLC

Daramic, LLC, an Asahi Kasei Group company, is the world's leading manufacturer of battery separators for automotive, industrial, and specialty applications where today they supply high performance polyethylene and phenolic resin battery separators into the lead-acid battery industry. As the inventor of polyethylene separator, Daramic has led the way in developing innovative technology for the global lead-acid battery industry over 85 years. See www.daramic.com.