Daramic Innovations Profiled in 2017 BCI Yearbook
May 5th, 2017
Charlotte, NC - Daramic, LLC (http://www.daramic .com), the world's leading manufacturer of high performance polyethylene (PE) battery separators for lead-acid batteries, was featured in the 2017 BCI yearbook, which highlights industry-wide successes over the past year.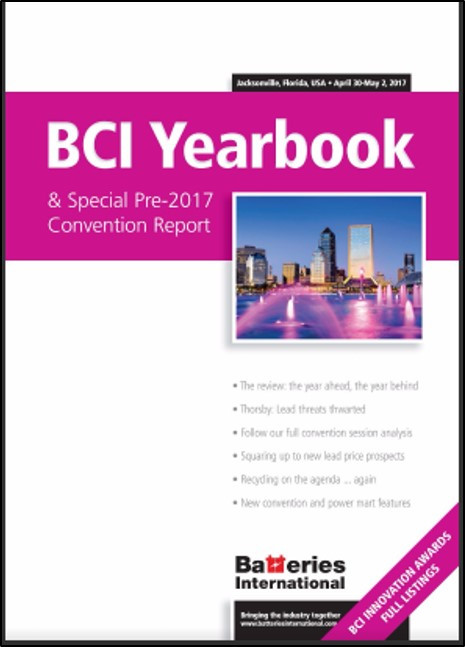 The interviews from Dawn Heng, Global Strategic Marketing Director, focused on Daramic's innovations in Enhanced Flooded Battery (EFB) - Daramic EFS & Daramic RipTide. These new solutions address the needs of the start-stop market including problems of voltage drop, acid stratification, and charge acceptance. Daramic EFS is designed to reduce battery internal resistance, which improve voltage drop performance allowing for a seamless car electronic experience as the engine switches from on to off to on again. Daramic RipTide, the second major separator innovation, reduces acid stratification in the start-stop partial state of charge environment through a novel separator profile design.
Additionally, these innovations were also submitted for the 2017 Sally Breidegam Miksiewicz Award. This year's entry marks the second consecutive year Daramic has been announced as a finalist for the prestigious, industry-wide award celebrating innovation in equipment, processes, services, and products that advance the lead battery industry. To learn more about the award, please visit: http://batterycouncil.org/
To read the 2017 BCI Yearbook, please visit: https://issuu.com/rizzo48/docs/bci2017issuu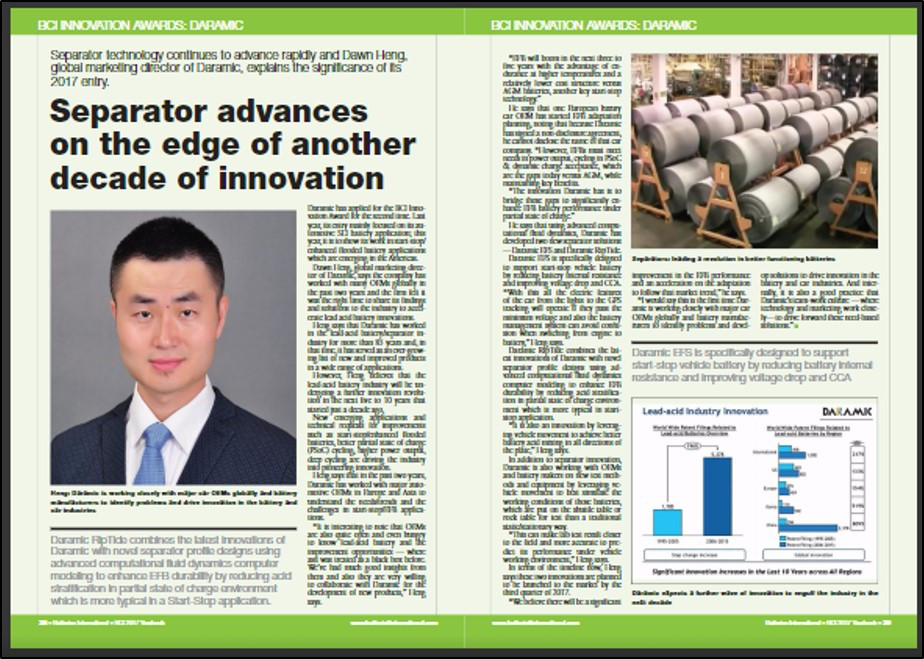 About Daramic, LLC
Daramic, LLC, an Asahi Kasei Group company, is the world's leading manufacturer of battery separators for automotive, industrial, and specialty applications where today they supply high performance polyethylene and phenolic resin battery separators into the lead-acid battery industry. As the inventor of polyethylene separator, Daramic has led the way in developing innovative technology for the global lead-acid battery industry over 85 years. See www.daramic.com.