Daramic EFB Innovations Featured in Private Exhibition at Toyota Japan Headquarters
January 15th, 2018
Charlotte, NC - Daramic, LLC (http://www.daramic.com), the world's leading manufacturer of high performance polyethylene (PE) battery separators for lead-acid batteries, alongside its parent company, Asahi Kasai, presented numerous innovative automotive solutions to more than 800 cross functional Toyota employees at Toyota Headquarters in Japan on November 28-29, 2017.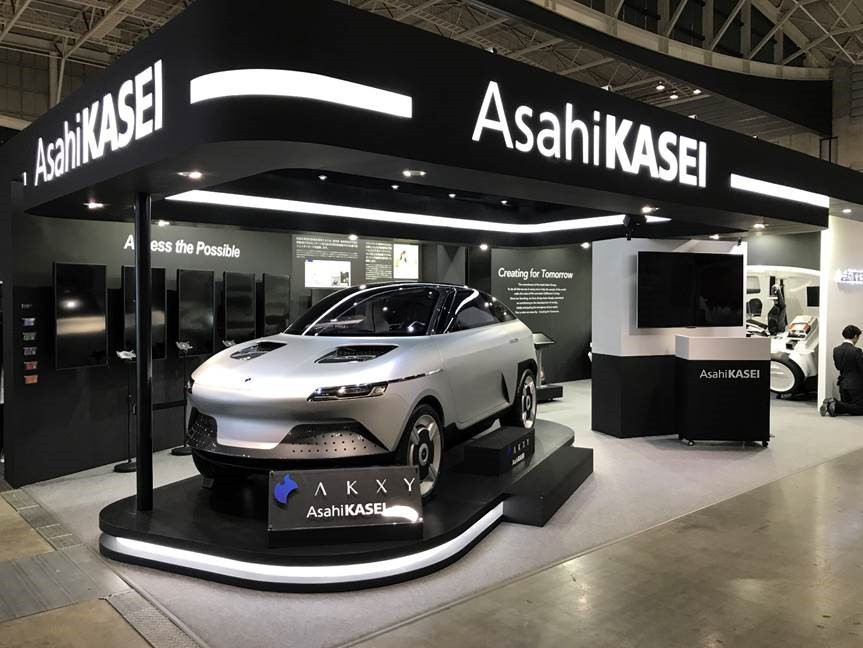 The two day, hands-on exhibition featured over 50 Asahi Kasei automotive components. The solutions included exterior, interior, electronics, and battery components. Interactive displays, along with a newly unveiled concept car, AKXY, allowed Toyota to experience the entire Asahi Kasei automotive ecosystem. Among the solutions presented were Daramic separators for lead-acid batteries.
Dawn Heng, Director of Global Marketing for Daramic, stated, "It was the first time Daramic had a private exhibition with Toyota and it was also a success that a company in the lead-acid battery industry could deeply engage with such an automotive leader. We were honored to share the breadth of automotive solutions, including Daramic Enhanced Flooded Separator solutions, to solve Toyota automotive EFB/Start-Stop needs, while engaging in discussions with Toyota employees from different functions to understand their focus for automotive battery and electronic systems."
The showcase represents the third major global OEM summit in 2017 from Daramic. Heng, says, "As electrification continues to play an important role in automotive ecosystems, it is important to understand not only the battery needs, but the overall system needs. For example, the battery management system and other electric components require much more interaction with the battery than ever before. It's only through understanding ecosystem needs completely, can we engage with auto manufacturers to develop solutions in a systematic manner. Asahi Kasei, with its breadth of automotive solutions, has positioned Daramic and its sister companies to deliver solutions that meet automotive manufacturer electrification requirements."
Asahi Kasei Group companies Daramic, Celgard and Hipore represent the world's largest provider of lead acid and lithium-ion separators are collaborating with Asahi Kasei Automotive to provide a full suite of electrification solutions for the automotive market.
To learn more visit: Daramic.com
About Daramic, LLC
Daramic, LLC, an Asahi Kasei Group company, is the world's leading manufacturer of battery separators for automotive, industrial, and specialty applications where today they supply high performance polyethylene and phenolic resin battery separators into the lead-acid battery industry. As the inventor of polyethylene separator, Daramic has led the way in developing innovative technology for the global lead-acid battery industry over 85 years. See www.daramic.com.